Online food ordering and delivery business are on the rise and it's high time for entrepreneurs to mark their presence in this industry.Being online is the demand of every business these days

A food delivery business is the perfect business option for those who prefer or may need to work from home. It is perfect for such as stay-at-home mothers. The same also holds true if you leave near the central business district, where the nearby offices are your possible market.
Great things in business are never done by one person. They're done by a team of people.Steve Jobs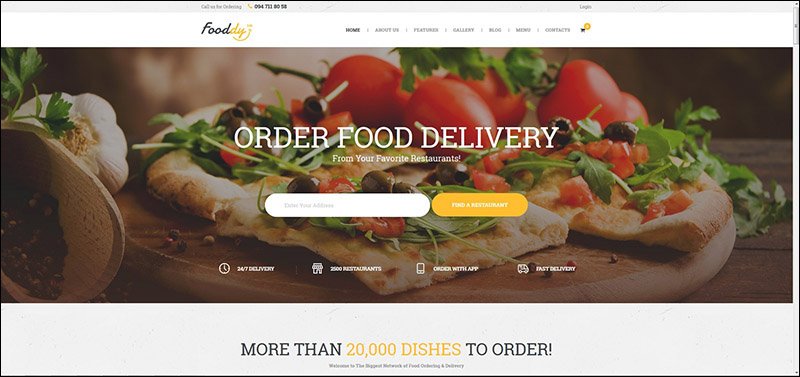 How much does it cost to make a food delivery app?
Depending on the features you are looking to add in your on-demand food delivery mobile app and the resources that it would require to get your app transformed from its idea stage to the launch phase
60% of restaurants have agreed to the fact that online order and the delivery thing has resulted in incremental sales!

You can even ask restaurants for a share of every order placed through food delivery system. You can charge your customers delivery fee or convenience charges. Also, you can place ads on your platforms that will help you generate extra money.
Most states have now found a middle ground, passing "cottage food" laws that allow entrepreneurial cooks to sell food from home under clearly defined conditions. Those conditions vary among jurisdictions but usually include limits on the kinds of food you can sell and how much money you can make.
Getting food from your favorite restaurants during work week can often become a hassle. The online office food ordering and delivery business surely fills the void between busy professionals and delicious food from nearby restaurants.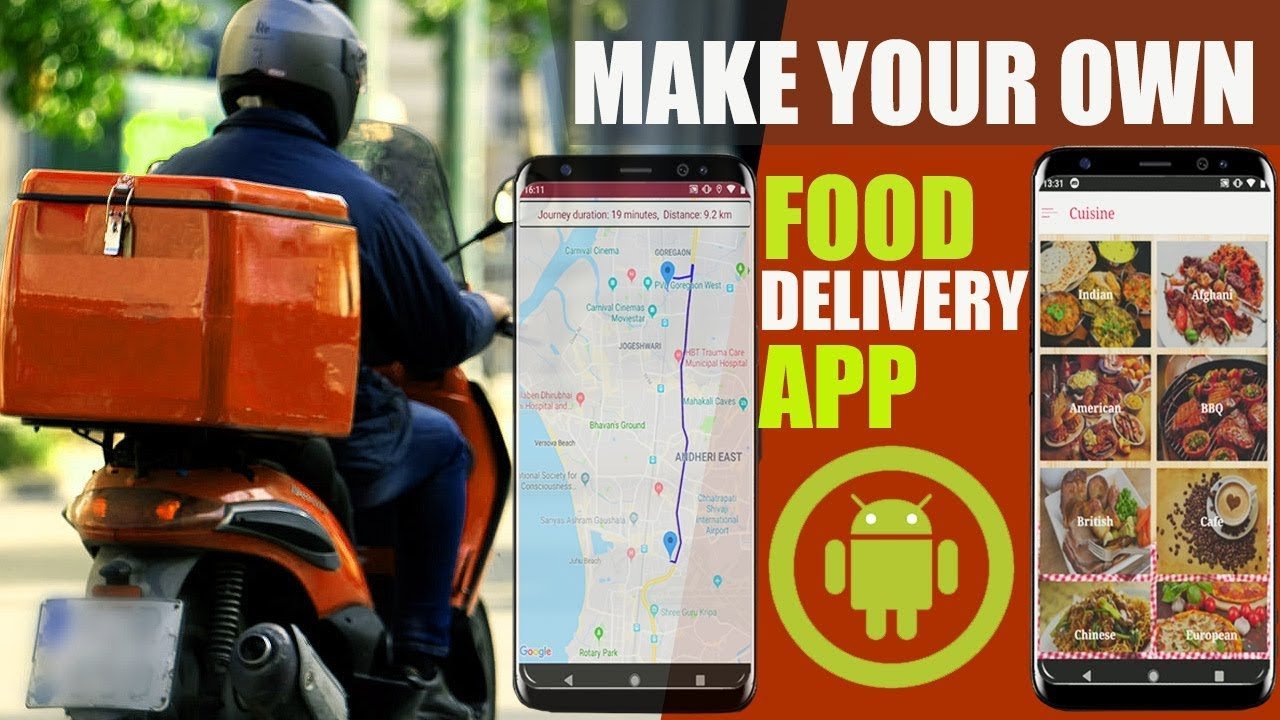 Online Food Delivery Business Plan For Restaurant Startups!
Description.
Market research and analysis.
Marketing and outreach.
Delivery person and people management.
Money management.
App development.
Choosing the right online delivery models.
I'm up to something. They don't want us to win. Mogul talk. Look at the sunset, life is amazing, life is beautiful, life is what you make it.
HOW TO MAKE WOOCOMMERCE FOOD ORDERING WEBSITE LIKE ZOMATO
In this tutorial we are making a multivendor food ordering system like zomato,swiggy,uber eats etc with wordpress WooCommerce. You can make this website without any technical or coding knowledge. Best part of this website is its completely built in Wordpress and its gps enabled.so a customer can places an order from there Location to nearest restaurants and also search based on location. A fixed commission will be get to the site owners and Remaining amount will be added to the restaurant owners.in this video session we are discussing about the making of website and next video will be about the delivery app and restaurants owners app for managing the orders
Domain names and web hosting are two different services. However, they work together to make websites possible. Basically a domain name system is like a massive address book that is constantly updated. Behind each domain name, there is an address of the web hosting service storing the website's files
STEP 2
GreenMart is a Organic & Food WooCommerce WordPress Theme that is flexible and customizable for setting and changing any elements wihtin a minutes via Powerful Theme Options, you also can customize Google fonts without code very easy and simple.
GreenMart can be used for various of purpose, especially built for Food & Organic Online Store. GreenMart is fully comapatible with all of SEO standard that help your business to have a high rating search on Google Search. Every page of GreenMart is fully responsive, so it can be viewed easily no matter of different screen devices like: desktop, tablet and mobile. All that make your customers have a interesting shopping experiences.
Elementor and WPBakery are two completely different versions. So cannot use both Elementor and WPBakery at the same time. You need to remove one of the two plugins.
With "One click import", customer do not import step by step data as import usual. It import all data like : Content, Widget, Revolution slider, Menu, Customize…
 Requirement
To use the "One click import" function, you need to meet the following requirements:
Active parent theme
Uploads folder writable
MySQL 5.6 or greater OR MariaDB 10.0 or greater
Nginx or Apache with mod_rewrite module
HTTPS support
Memory Limit 256M or higher
 Import All Sample Data – for a new website
Step 1

 – Login to your WordPress Dasrdoard.

Step 2 (Important Step)

 – Deactivate the plugin WPBakery

Step 3

 – Go to Appearance > Theme Setup > Click to Start

Step 4

 – Install Child Theme

Step 5

 – Import Content: Select the Demo you want, then click to Import

The process may take some time. Please wait

All done. Have fun!

Step 6

 – Save information all products (fix errors not showing Categories, products)

6.1 "Quick Edit" any product.

6.2 Check all categories, then click Update

Step 7 (Important Step)

 – Regenerate CSS for Elementor: Styles set in Elementor are saved in CSS files in the uploads folder. Recreate those files, according to the most recent settings.

Step 8 (Important Step)

 – Configure Content Width = 1200px

Click on the menu on the top left

Click to Site Settings

Click to Layout

Widgets Space (px) = 0, Content Width (px) = 1200

Step 9

 – Elementor Settings: Enable Elementor for Tbay Footer, Tbay Megamenu, Disable Default Colors, Disable Default Fonts.

Step 10

 – Configure Mega Menu

 

Step 11

 – Choose Shop Page: Go to WooCommerce > Settings > Products > General > Shop Page

Step 12

 – Choose Cart and Checkout Page: Go to WooCommerce > Settings > Advanced
STEP 3
BEST MULTI VENDOR FRONTEND STORE MANAGER FOR WORDPRESS AND WOOCOMMERCE
WCFM is the smartest and most featured frontend vendor store/shop manager on WordPress, powered by WooCommerce. It works as vendors' frontend dashboard for most popular woocommerce multi vendor marketplace plugins along with WooCommerce Bookings, Appointments, Rental & Bookings System, Subscriptions compatibility. Import / Export, Knowledgebase, Notification, Direct Messaging and PDF Invoice are some of the many colorful feathers of the wings. We offer you a panoply of cutting-edge solution.