Apayment gateway is a merchant service provided by an e-commerce application service provider that authorizes credit card or direct payments processing for e-businesses, online retailers, bricks and clicks, or traditional brick and mortar

Accepting payments from customers isn't as easy as flipping a switch and watching the money flow in, but it doesn't have to be complicated, either. You just need to find the right WooCommerce payment gateway for your business.
With the right payment gateway, you can make it easy for customers to purchase your products.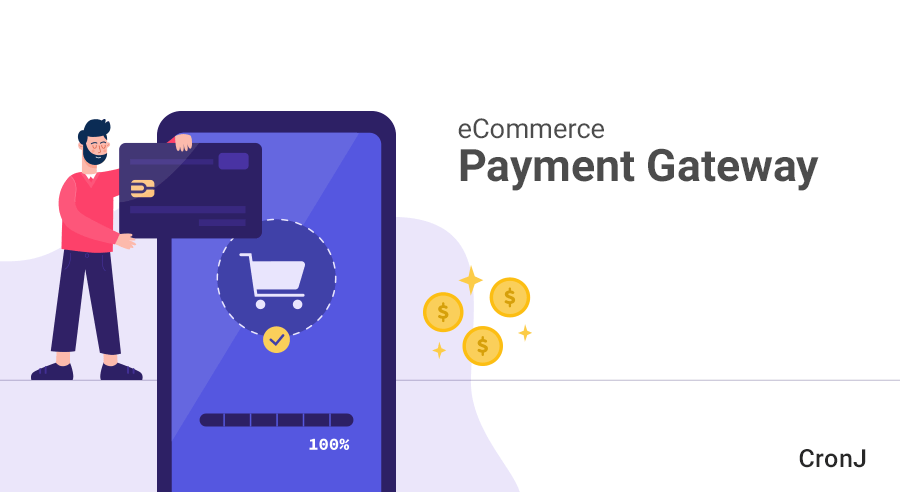 How payment gateways work
There are now plenty of payment gateways that don't require a merchant account at all
If you're reading this post, you probably know you need a gateway, but may not really understand why or how they function.
Let's break it down. First, a payment gateway is an application that allows a store to securely request payments from customers. When a customer clicks "order," it handles all of the next steps.
Your gateway:
Verifies each customer's billing information.
Authenticates funds for each customer's payment method.
Approves requests, allowing your store to issue a confirmation number.
Most importantly, gets you paid!
Now that you have a better idea of the "why," let's look at how to find the right gateway for your store.
All gateways used to require store owners to apply for a merchant account — a special bank account that allowed direct receipt of credit card payments. Unless you had a merchant account, there was no way for the payment gateway to transmit money to your bank.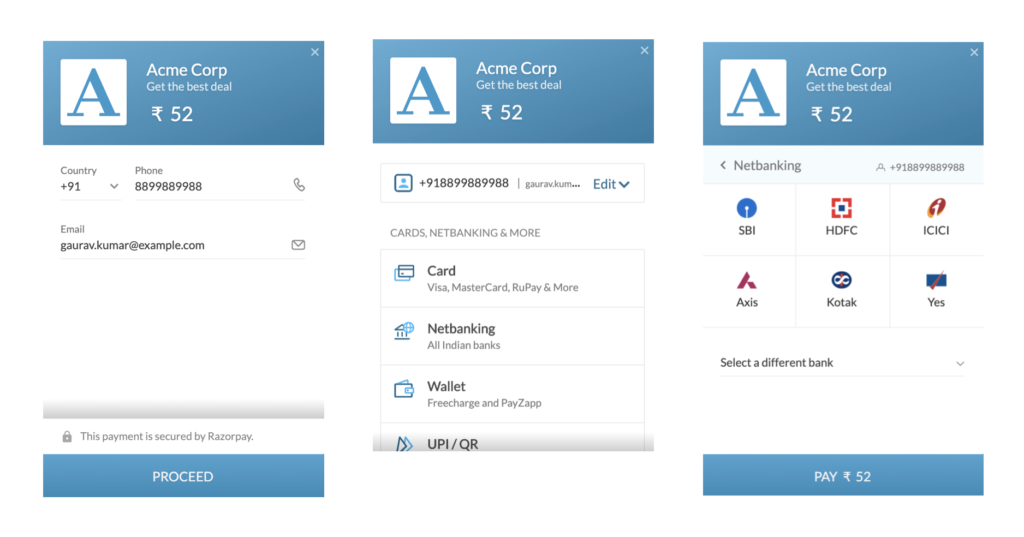 What is razor pay!
Razorpay is the only payments solution in India that allows businesses to accept, process and disburse payments with its product suite. It gives you access to all payment modes including credit card, debit card, netbanking, UPI and popular wallets including JioMoney, Mobikwik, Airtel Money, FreeCharge, Ola Money and PayZapp.

Razorpay's business banking arm, RazorpayX, brings effectiveness, efficiency and excellence to all financial processes. With RazorpayX, businesses can get access to fully-functional current accounts, supercharge their payouts and automate payroll compliance.

Manage your marketplace, automate bank transfers, collect recurring payments, share invoices with customers and avail working capital loans – all from a single platform. Fast forward your business with Razorpay.

Razorpay Provides a smooth integration with woocommerce users in India for accepting payments from Even outside the country. They also charge a reasonable commission.
CONFIGURATION
Visit the WooCommerce settings page, and click on the Checkout/Payment Gateways tab.
Click on Razorpay to edit the settings. If you do not see Razorpay in the list at the top of the screen make sure you have activated the plugin in the WordPress Plugin Manager.
Enable the Payment Method, name it Credit Card / Debit Card / Internet Banking (this will show up on the payment page your customer sees), add in your Key id and Key Secret.
The Payment Action should be set to "Authorize and Capture". If you want to capture payments manually from the Dashboard after manual verification, set it to "Authorize".
Download Razorpay Plugin For Free: Click Here